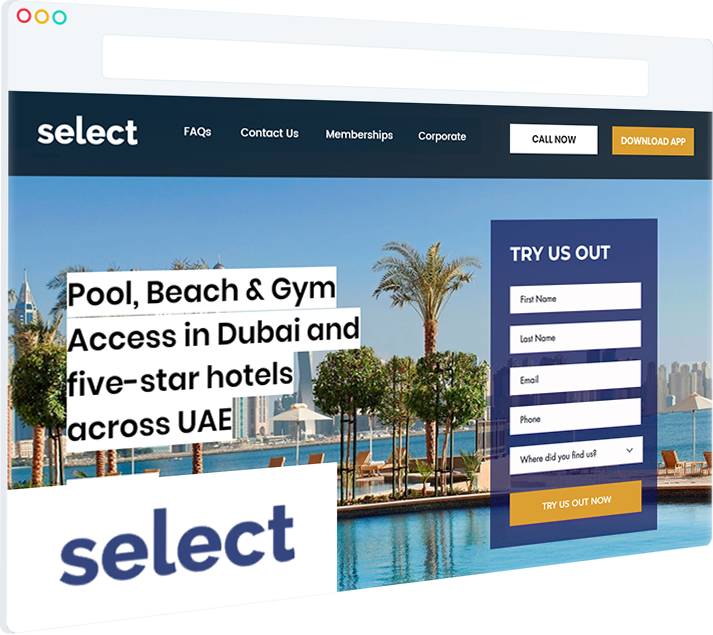 Select is a luxury lifestyle membership that empowers its members with unlimited access to the most exceptional five-star properties in the UAE.
Creating a true lifestyle brand, they have set up a network of luxury hotel partners which enables corporate as well as consumers to enjoy a 5 star lifestyle. Promoting a life of health, gym access, beach club use, as well as discounts it enables a means for people to enjoy life to the fullest.
Through their 'Invite Only' mobile application you can directly access your way to having a 'Select' life.  Incorporating a B2B as well a B2C model they look to allow corporates to incentivize their employees, customers, sales force, by rewarding them with a way to enhance their life further.  Powering this together with in-depth behavioral analytics, real time insight, and an intuitive interface both customers and corporates get an easy to use, yet powerful way of creating an epic life.